Algae line
As a continuation of SEAmpathy Project, nat-2™ X Daniel Elkayam collaboration is a way of expression of biophilic values, that seeks to create deeper connections and relations between man and nature. By these values we have created a sneaker line of 100% vegan and eco-friendly shoes with algae pattern.
SEAmpathy as a project, and as an approach, believes that we can harness nature in our favor without harming it. The project uses this vision of a better world, that man works together with nature, and by creating algae-based biomaterials, propose a whole new world of opportunities that are sustainable, ecological and innovative.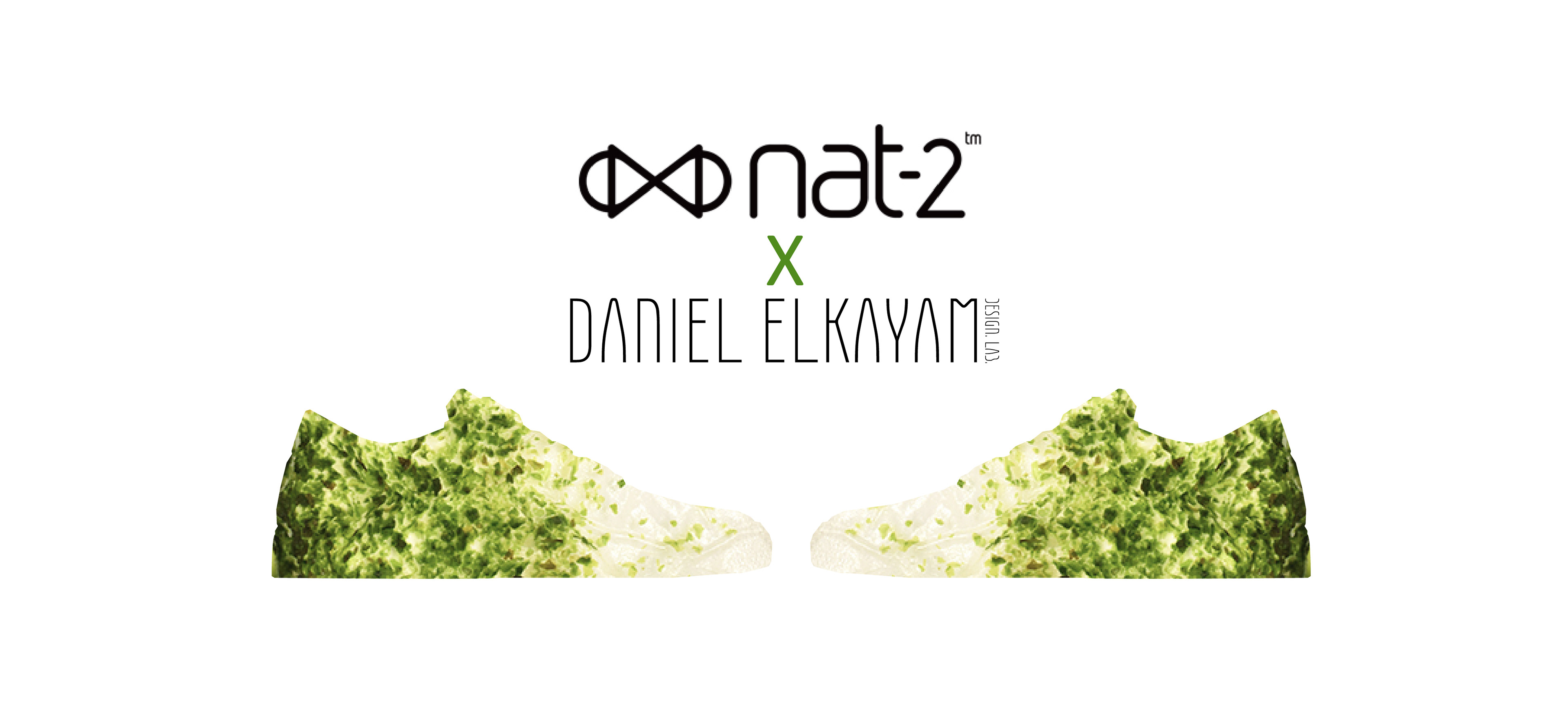 The curiosity of how far this material can go, and the desire to examine the wide variety of implementations it could fit, have led me to create a collaboration with Sebastian Thies (Munich born, *1981), 6th generation footwear designer since 1856 that has launched the sustainable luxury brand nat-2™ in 2007. Ever since award-winning nat-2™ is all about innovation, design, and sustainability paving the way for the future fashion footwear by using unique, uncommon materials such as fungus, coffee, fish leather, moss, flowers natural felt, recycled leather and other vegan alternative materials.
The Algae sneakers attempt to generate a perceptual change in the way that we act with our nature, by using bio sheets that made of dead algae picked from nature, and give them a new life cycle as a daily fashion item.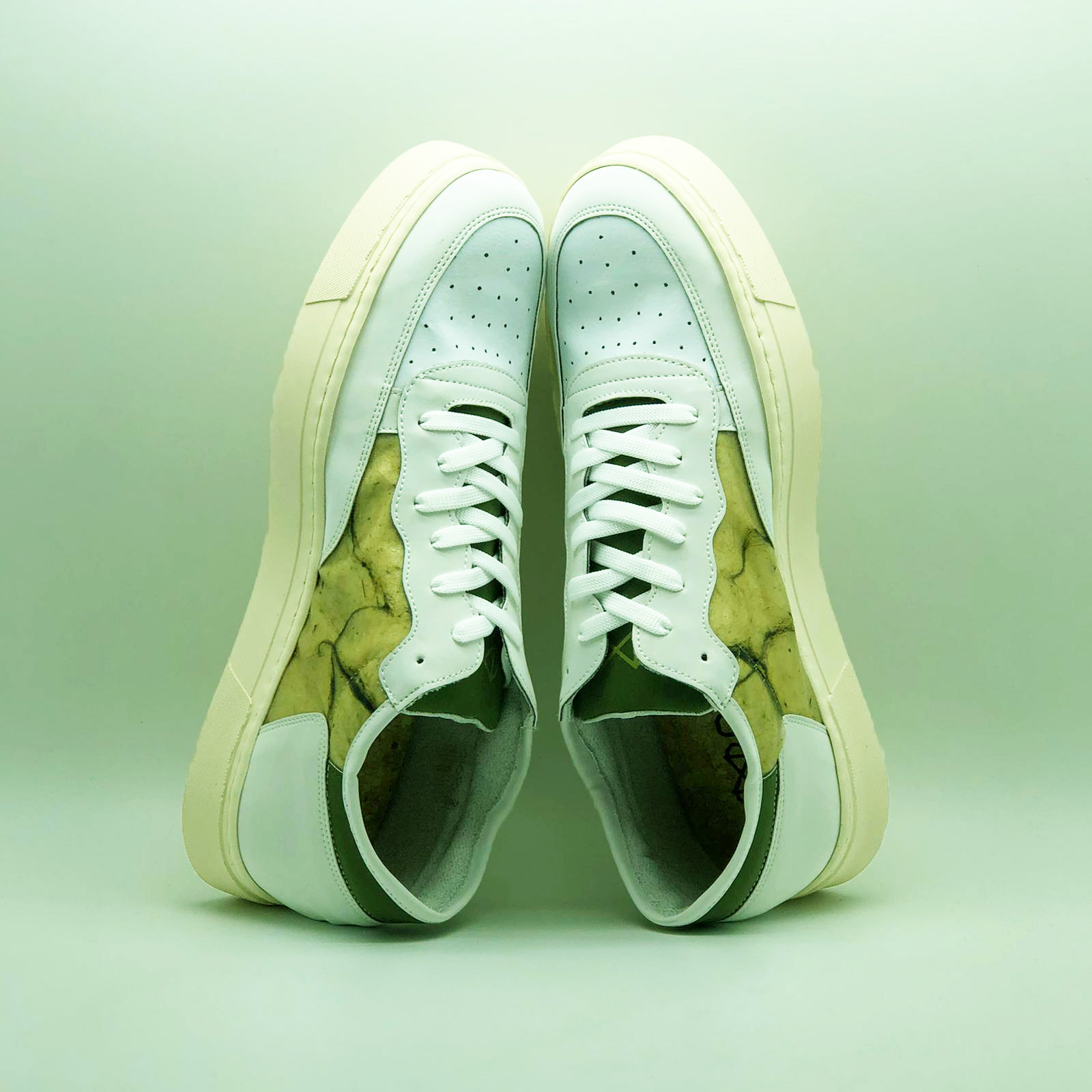 The sheets uses different algae types that collected from nature, and algae powders that cooked together and poured into molds to dry up. The sheets are hand made and consist a variety of algae textures and colors that stimulate our senses​​​​​​​.
The sheets can be reused by repeating of the cooking process and recasting it or to return it back to nature for biodegradation.
The sneakers are 100% vegan and fully handmade in Italy, using regional and local materials such as recycled pre-consumer PET bottles, reflective glass, real cork insoles, nat-2™ signature bioceramic lining ­and real 100% natural Lactae Hevea ® rubber outsoles. 
This first step of industrialization of the bio sheets together with using 100% vegan materials stands for a potential change in our consuming habits and a reduction of our footprint in this world in our time.